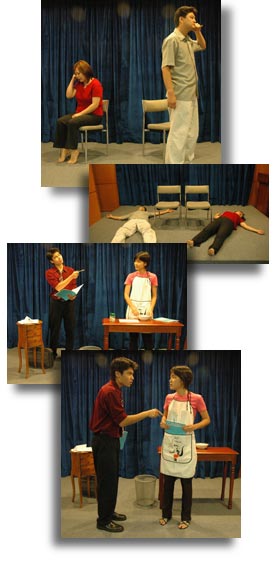 This 25-minute programme, adapted from material by Paul & Nicole Johnson, was specially commissioned for Focus on the Family Malaysia and the Ministry of Women, Family and Community Development, for performance at their 2004 seminars on marriage and family life enrichment.

MARRIAGE ON THE RUN
A humourous yet poignant look at a couple's busy lives and the toll it takes on their marriage and family.

THE LEDGER PEOPLE
Since keeping a ledger is good finances, a couple believes it is also the answer for "keeping score" on each other.